Scout Productions
Scout is an Emmy and Academy Award-winning production company whose groundbreaking television series and films have made an impact around the world. Under the leadership and creative direction of David Collins, Michael Williams and Rob Eric, Scout has created and produced hundreds of hours of programming networks and content providers such as Netflix, NBC, CBS, ABC, Bravo, VH-1, OWN, IFC, Sundance, Lifetime, HGTV, MTV, ABC Family, Showtime, and HBO. Foremost is the groundbreaking pop culture sensation Queer Eye, both the current version of Netflix and the original which ran on Bravo. Queer Eye revolutionized reality television. The original aired in 120 countries and included 19 international formats. It made its mark critically and on the cultural landscape, winning an Emmy, a PGA Award, the Critics Choice Award and two GLAAD Media Awards. Since its February 2018 release, the new Queer Eye won a GLAAD Award, a TCA Award and won three Emmy Awards. Scout's films include the Academy Award winning Fog of War, the cult thriller Session 9 and the critically acclaimed thriller Transsiberian.
David Collins
David Collins is the six-time Emmy award-winning creator and Executive Producer of the voguing competition show Legendary (HBO Max), the critically-acclaimed pop culture phenomenon Queer Eye (Netflix), and its predecessor Queer Eye for the Straight Guy (Bravo). He executive produced multiple series premiering in 2020, including Say I Do, a wedding transformation series for Netflix, LGBTQ-rights documentary series Equal for HBO Max, and the October special Coming Out 2020 (Facebook).
David Collins and Michael Williams co-founded Scout Productions in 1994, and since then, the company has produced a wide variety of film, documentary, and TV projects, while fundamentally remaining an independent company telling transformative, informational stories with comedy and heart. Scout has been well recognized since its early days: In 2004, David received his first Emmy Award for the groundbreaking makeover series Queer Eye for the Straight Guy (Bravo).
With Collins at the helm, Scout embraced online platforms, and continued to deliver cutting-edge content on both streaming and terrestrial networks. His three Emmys for Outstanding Structured Reality for Queer Eye add to Scout's many DGA, PGA, GLAAD, and Critics Choice wins and nominations. He has received recognition on Out Magazine's 2020 Out.
100 List of the most influential LGBTQ+ people and TheWrap's 2020 Power Women Summit. David is currently executive producing all of Scout's upcoming projects, including a reboot of The Quest (Disney+).
David is a member of the Directors Guild and Producers Guild of America, and a proud graduate of Ohio University. Currently a resident of Los Angeles, he considers his greatest productions to-date to be his twin daughters Ella and Olive.
Follow David:
Michael Williams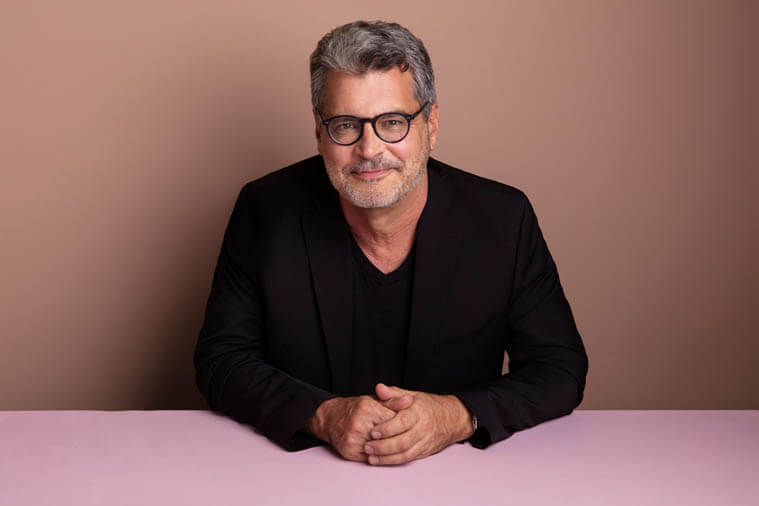 Michael Williams is an Academy Award and seven-time Emmy-winning co-founder of Scout Productions, Executive Producer of Queer Eye (Netflix), and producer of Errol Morris' The Fog of War (2003), which won an Oscar for Best Documentary Feature. He executive produced multiple series premiering in 2020: LGBTQ-rights documentary documentary Equal (HBO Max), the wedding makeover show Say I Do (Netflix), and voguing competition series Legendary (HBO Max).
Since Scout Productions' inception in 1994, Michael has achieved considerable industry recognition, from his Best Documentary Academy Award to his recent recognition on Out Magazine's 2020 Out 100 List of the most influential LGBTQ+ people. He has garnered multiple Emmy, GLAAD, Critics Choice, DGA, and PGA Awards for the critically acclaimed pop culture phenomenon Queer Eye and its 2003 predecessor Queer Eye for the Straight Guy (Bravo). He also produced the long-running makeover series Home Made Simple (OWN), which won an Emmy in 2015. Williams serves as Executive Producer on all of Scout's upcoming projects, including a reboot of The Quest (Disney+).
Williams is a member of the Producers Guild of America (PGA) Directors Guild of America (DGA). He holds a BA from the School of Communications at Boston University, where he was honored with the Distinguished Alumni Award in 2005.
Rob Eric
Rob Eric is an award-winning television, film, and music producer of over two decades of critically-acclaimed projects, including the new voguing competition series Legendary (HBO Max), and the Emmy-winning cultural phenomenon Queer Eye (Netflix). He also executive produced three other shows premiering in 2020: The wedding makeover show Say I Do (Netflix), LGBTQ-rights documentary series Equal (HBO Max), and the October special Coming Out 2020 (Facebook).
As Chief Creative Officer, Rob oversees creative strategy and artistic execution at Scout Productions, an independent production company that tells transformative stories about real people across a variety of formats. Rob is Executive Producer on all of the company's upcoming projects, including a reboot of The Quest (Disney+).
In 2020, Rob was honored in Out Magazine's Top 100 List of the world's most impactful and influential LGBTQ+ people. In addition to his three primetime Emmy wins for Queer Eye in 2018, 2019, and 2020, he has garnered multiple GLAAD Media Awards, Critics' Choice Awards, and a 2004 Juno Award for "All Things," the theme song for the original 2003 Queer Eye for the Straight Guy (Bravo).
Throughout his dynamic career, Rob has also worked in music, graphic design, advertising, and authored the high-fantasy trilogy The Last King. In his early days at Scout, he produced scripted and unscripted programming for HGTV, Style, and Logo.
Eric Korsh
Scout Production's current President, Eric Korsh, returns to the award-winning premium content creation company after spending three-decades in senior leadership positions at the intersection of entertainment, media, and advertising, including Jellysmack, Mashable Studios, and DigitasLBi.
In 2018, Korsh was the first US hire for French startup Jellysmack, a creative social video company that quickly became a juggernaut with three-billion video views per month in multiple languages across Facebook, Snapchat, YouTube, TikTok, and Instagram. Korsh managed 170 people in three global offices producing content in English, French, Spanish, and Arabic for both original editorial video and large US brands.
Jellysmack's success came at the heels of Korsh's launch of Mashable Studios in 2015, where he oversaw the creation of all original editorial video and branded content for the OG digital publisher. His team of 75 producers, animators, writers, and illustrators created everything from daily Discovery editions of Snapchat to premium Facebook Watch series covering culture, tech, and entertainment.
Prior to digital video production, Korsh spent five-years at the global agency DigitasLBi overseeing content and social media strategy for clients such as Bank of America, Harley Davidson, Spring, General Motors, Puma, and Lenovo.
Korsh has produced commercials, documentaries, and music videos with Oscar winners such as Robert Richardson, Errol Morris, and Hank Corwin, and has co-owned sound stages and a motion picture rental company. He has graduate degrees from Harvard University (MPA) and Boston University (MBA), and a BFA in Film from Boston University.
Trent Johnson
Trent Johnson is Scout's Senior Director of Development. Since 2007, Trent has worked with Michael, David, and Rob in many capacities, ranging from building show formats to cutting sizzle reels to casting. He is also an author, having written the crime series The Bay for Bastei Entertainment.
Joel Chiodi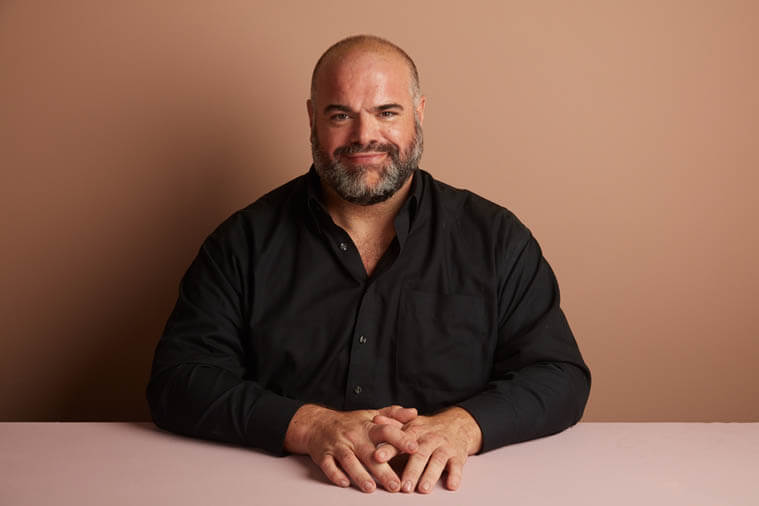 At Scout Productions, Joel leads both the Documentary Division and Strategic Development. As an Executive Producer and key member of the Equal team, he shepherded the project from inception to completion with HBO Max, alongside a number of production partners. He is a consulting producer on Scout's ballroom voguing series Legendary, also on HBO Max. He is a steadfast advocate for honoring LGBTQ history and the unseen people behind it.
Prior to his work at Scout Productions, Chiodi ran marketing at Legendary Pictures and launched the NFL RedZone as a lead on that marketing team. He lives in LA with his dog Pickle who currently holds the title of unofficial office manager at Scout's office in Burbank.
Sean Pérez
Sean spearheads day-to-day operations while overseeing production of Scout's development slate. He has over 19 years of experience working in non-scripted television. Having worked on a variety of shows for NBC, FOX, MTV, Vh1, CMT, TLC, CNBC, Discovery, Esquire, Pop, Oxygen, OWN, Spike and Bravo. Sean has worked in all aspects of production. Deadline driven, Sean has the ability to develop positive relationships with networks and merge the creative with physical production to make him an invaluable resource in today's entertainment landscape.
Sean is from San Diego, CA and graduated from San Diego State University with his degree in Finance.
Renata Lombardo
Renata Lombardo is a veteran Talent Executive and Producer who believes the most compelling stories come from real people. She has spent over a decade working with the industry's best content creators as well as developing new talent who bring a fresh perspective, an expert point of view and powerful storytelling across various genres and platforms. Renata has held in-house roles at HBO, ABC and OWN. Specifically at the latter, she helped launch the network with a big role in handling all talent relations while also casting for series and specials. Additionally, she has cast, developed and produced brand defining content for clients such as Kin Community, The Dr. Oz Show, USA's breakout hit Chrisley Knows Best and CMT's Pickler and Ben. Her experience also includes casting and producing branded content for campaigns with national brands, most recently with Eucerin, Aquaphor, Neutrogena and L'Oréal. Her proudest production to date is her daughter Rose and son George.